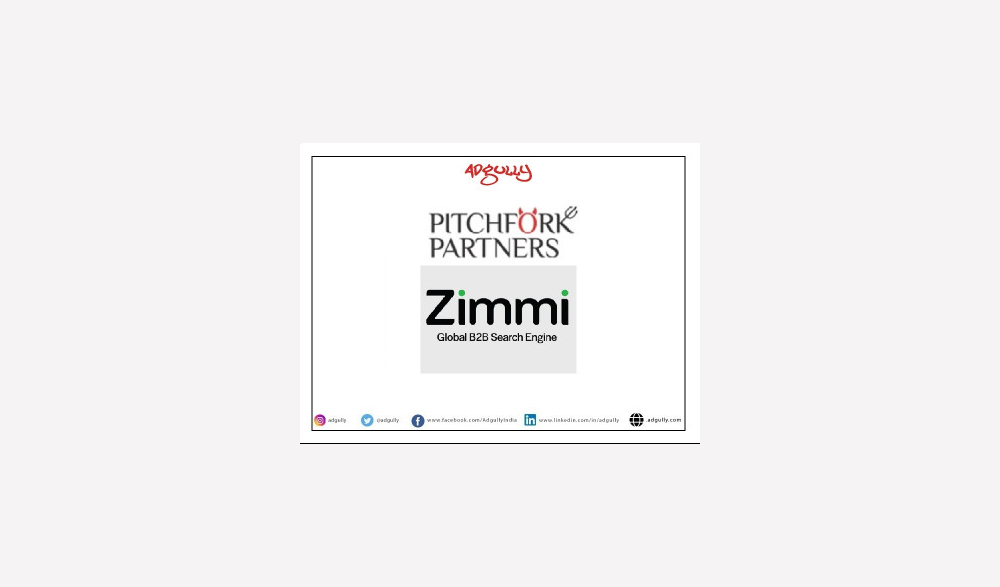 Zimmi.com onboards Pitchfork Partners for its marketing & comms mandate
Zimmi.com, a global search engine hub dedicated to helping businesses connect with other businesses and organisations across the world, has handed Pitchfork Partners its India mandate for marketing and communication. With India being a key market, Zimmi wants to expand its operations here. Pitchfork Partners will work closely with Zimmi to build and strengthen the brand.
Zimmi, a US-based company located in Austin, Texas, brings buyers and sellers together through the world's first exclusive B2B marketplace built to deliver verified global search results through proprietary artificial intelligence (AI) verification. The B2B global search engine will deliver verified results through proprietary AI verification without bias and based on company size, advertising budget, or location. Zimmi's search platform currently hosts more than 20 million verified suppliers from 200 countries with more than 64 million unique searchable keywords which will help Indian exporters reach the global market. By allying with leading credit and data companies around the globe, the search engine can serve the needs of all types of buyers and sellers.
James Thomsen, Co-Founder and CEO: "Today's B2B buyers face mounting pressures caused by disruptions across the supply chain. Zimmi enables buyers to cut through the noise and inherent bias of traditional search engines that are built for consumers. We cater to the unique needs of the global B2B ecosystem. We believe that all B2B buyers deserve to procure the best products, services and vendor partnerships on a global scale. The businesses listed on our search engine would be verified by Dun & Bradstreet, the leading global provider of B2B data, insights and AI-driven platforms. Pitchfork Partners shares our passion and beliefs. Its expertise will play a key role in the success of our communication agenda. We see a huge opportunity for sustained growth in India and Pitchfork has the credentials to assist us."
Daniel Malina, Co-Founder and Senior Vice-President: "India is one of the world's fastest-growing economies with MSMEs forming the backbone of this expansion. We are excited to be part of the country's economic march. We partnered with Pitchfork Partners to communicate our mission and vision to connect sellers in India to verified buyers from 200 countries."

Pitchfork Partners is a strategy consultancy committed to taking care of clients' reputations. This is especially important at a time when the COVID-19 pandemic has permanently altered the business landscape, from consumer mobility to media consumption and supply chains. In such a scenario, a brand's reputation is its strongest asset. To maintain it, therefore, there is an even greater need to ensure positive experiences for stakeholders. This is why Pitchfork Partners specializes in understanding business needs and aligning communication to business goals, championing reputation building, management and protection. The consultancy sees itself as a reputation warrior, offering bespoke solutions and a team comprising marketing and communication veterans.
Jaideep Shergill, Co-founder, Pitchfork Partners, said: "We are excited to partner with Zimmi, which wants to reach out to the Indian audience. Zimmi spans the B2B marketplace, challenging the status quo to bring fair and equal access to all businesses. It is a great opportunity to bridge the gap and help Zimmi achieve its vision through strategic and insights-driven communication."