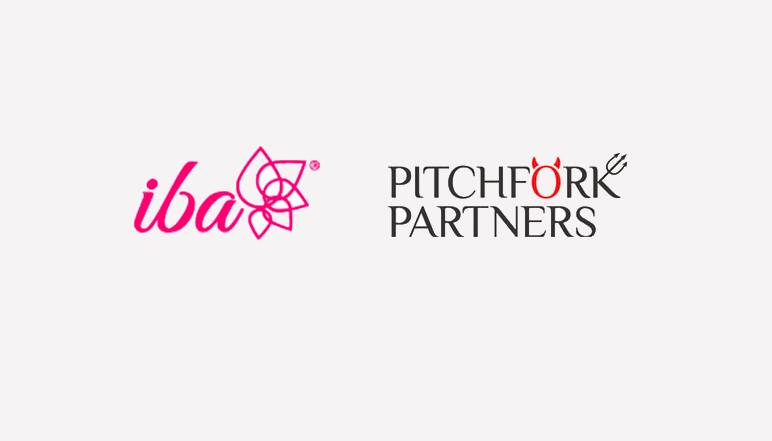 Iba Cosmetics names Pitchfork Partners as strategic communication lead
Mumbai: Iba Cosmetics, a Halal-certified and PETA-certified, vegan and cruelty-free beauty brand–has appointed Pitchfork Partners as its corporate communication lead. Pitchfork will elevate the brand's reputation and strengthen its position as an organisation dedicated to creating ethical cosmetic products.
Iba Cosmetics is spearheaded by sisters MauliTeli and GrishmaTeli. Its products are free of alcohol, pig fat, all animal-derived ingredients and harsh chemicals such as sulphates, parabens, ammonia and bleaching agents. Its products are compliant with the ethical needs of all consumers, including Muslims, Jains, vegetarians and vegans. The brand has a wide range of products, from cosmetics like lipsticks, Kajal, breathable nail colours to personal care products like facewashes, shampoos, hair oil, etc. All products are carefully developed and manufactured to assure efficacy, purity and safety.
The products retail in India through exclusive Iba stores, leading medical and cosmetics stores, as well as online through Amazon, Nykaa, Snapdeal, etc.
Mauli Teli, CEO and Director, Iba Cosmetics, said: "Most consumers are not aware that their cosmetics contain several animal-derived ingredients. There is also a lack of awareness regarding what "halal" means and how it automatically translates to cruelty-free, healthy choices. Internationally, there is a high demand for halal offerings, especially in countries like Malaysia & Indonesia. In India, halal-certified products are hard to come by but after conducting much research, we realised many consumers are looking for halal, vegan and cruelty-free cosmetics. So, Iba was born, our products are created under extremely hygienic conditions and are ethically manufactured using potent ingredients, without using pig fat, carmine, etc. It is critical to spread awareness about Halalcosmetics and Iba's role in bringing the halal way of life to everyone. We look forward to working with Pitchfork Partners to do that. Pitchfork's passion and zeal match our own when it comes to educating the audience about our purpose. Its expertise will play a key role in the success of our communication agenda. We see a huge opportunity for our messaging when matched with the right audience and Pitchfork has the credentials to assist us."
Jaideep Shergill, Co-founder, Pitchfork Partners, said: "We are happy to partner with Iba Cosmetics. Its values are key assets when leveraging a brand. It's a great opportunity."