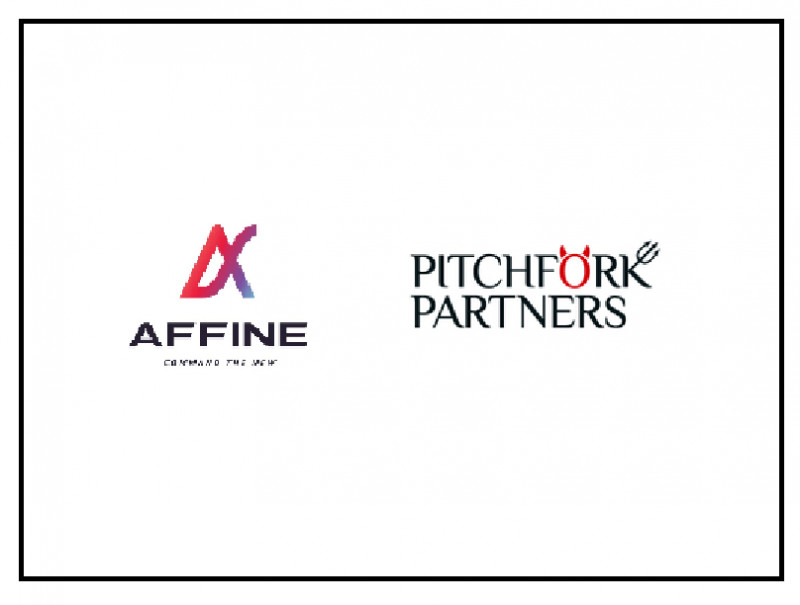 Affine Collaborates with Pitchfork Partners for Strategic Communication Consulting
Affine, a leading Artificial Intelligence (AI) & Data Analytics Engineering consulting and solutions firm, has appointed Pitchfork Partners Strategic Consulting LLP. to advise on communication strategies.
Founded in February 2011, Affine is a leading consulting and solutions firm delivering Analytics-driven enterprise transformation. Affine offers capabilities across the analytical value chain, assisting over 45 Fortune-500 global enterprises across the USA, UK, Europe, Singapore and India.
Affine has a decade's experience in delivering analytics-driven solutions for business transformation. With domain expertise in Hi-tech, Gaming, Manufacturing and CPG, Affine assists businesses with end-to-end solutions through AI & Deep Learning Solutions, Data Lake Design and Development, Big Data Powered Advanced Analytics, Cloud Advisory and Assessment, Cloud Migration, Deployment Consulting and Architecture Design.
Recently, Affine underwent a brand identity transformation. The new identity narrates Affine's decade-long journey as a catalyst for business transformation for global and Indian enterprises.
Affine's new identity represents the triangulation of solutions and services Affine provides as a catalyst of business transformation underpinned by AI, Data Analytics Engineering & Cloud.
The new positioning is aimed at enterprises, conglomerates & GCC's seeking 'game-changers' to transform their businesses and accelerate the enterprise decision-making process.
Pitchfork Partners will lead the brand and strategic communication for Affine, while supporting the strategy with insight-based analytics, to enable growth and strengthen the brand narrative.
Manas Agrawal, Co-founder and CEO, Affinesaid: "We are entering an exciting phase of digital transformation and technological innovation. In this journey we are looking out for partners who share our beliefs and passion to share knowledge and transform businesses. Pitchfork Partners shares our beliefs, and its expertise will play an important role in our communication agenda. And we eagerly look forward to a sustained partnership and growth."
Jaideep Shergill, Co-founder, Pitchfork Partners,added: "We are delighted to partner with Affine. We understand the dynamism and the shift taking place in the business sector in India. It is a privilege to partner with a leading innovations firm and be part of a journey towards transformation. We are looking forward to successfully support Affine with our expertise and capabilities."