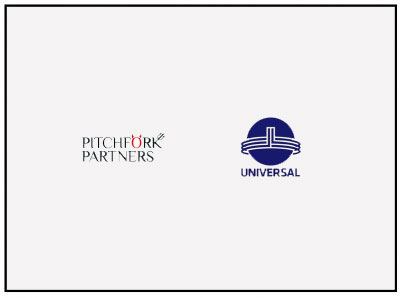 Universal Education Appoints Pitchfork Partners as Strategic Communication Consultants
Universal Education, one of the fastest-growing education enterprises in India, has appointed Pitchfork Partners Strategic Consulting LLP to advise on communication strategies.
Since inception in 1968 in Mumbai, Universal Education has grown to operate 50+ institutes across six cities in India and two in the UAE. Over 40,000 full-time students' study in these institutes whose scope spreads from KG to PG.
Whether it is through the deployment of proprietary curricular systems or world-class purpose-built facilities or effective & sustainable (rather than fashionable) use of ed-tech, Universal Education has set the standard for private education in India. It's institutes are both sought after and celebrated in 6 cities in India (Mumbai, Bengaluru, Trichy, Nashik, Thane, and Aurangabad) and 2 in the UAE (Dubai and Sharjah).
Pitchfork Partners will spearhead the brand communication for Universal Education, while supporting the strategy with analytics, to aid growth and strengthen the brand narrative.
Jesus Lall, Chairman of Universal Educationsaid: "Pitchfork Partners shares our passion and beliefs. We are positive that their expertise will play a pivotal role in the success of our communication agenda. We see a huge opportunity for sustained growth and Pitchfork has the credentials to assist us."
Jaideep Shergill, Co-founder, Pitchfork Partners,added: "We are delighted to partner with Universal Education. The Covid-19 scenario has led to a new dynamism in the education sector. We are privileged to experience this change and provide our expertise and tools for an esteemed platform like Universal Education."